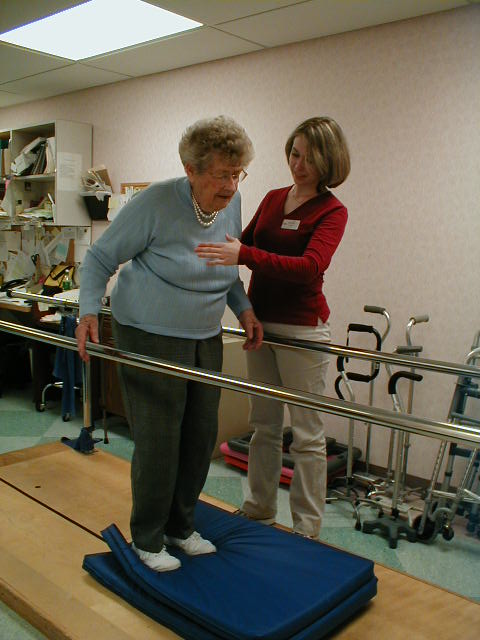 Heath Village Center for Sub-Acute Care and Rehabiliation provides first-rate, in-patient care for adult patients 55 and older recovering from an acute illness or injury.
Our team of highly skilled rehabilitation professional will address your medical, physical, cognitive, emotional, and spiritual needs. Together, we will help you:
Recover from your illness and achieve your maximum potential
Regain your strength and independence
Reduce your risk for readmission to the hospital
Your health and wellness are paramount. The Center is staffed by health care professionals with extensive rehabilitation backgrounds. Your care team will include:
You
Your family
Nurses
Therapists
Social Workers
Physicians
Your team will see to it that you get the care you need, when you need it.
Our comprehensive services include:
Medical & Surgical Recovery
Cardiac Care
Wound Care
Physical & Occupational Therapy
Speech Therapy
IV Therapy
Hospice Care
To learn more about our highly trained therapists, please click here for a copy of our Heath Village Center for Sub-Acute Care and Rehabilitation Services brochure.
Your Home Away from Home
At Heath Village, we understand the toll your illness has taken on you as well as your loved ones. What you need is a warm and nurturing environment to heal. Heath Village is just the place. With its 100+ acre campus, it offers a beautiful and serene setting for your recover.
Additionally, family members and friends of our Health Care Center residents are encouraged to enjoy the many amenities, available at Heath Village, including our three dining venues. They may also take advantage of our guest accomodations, business office, beauty salon, chapel, gift shop. Free parking and free Wi-Fi are also available to residents' family members and friends.